BytzVPN and BytzTOR - premium VPN
with built in TOR Routing in the Cloud and Ad Blocking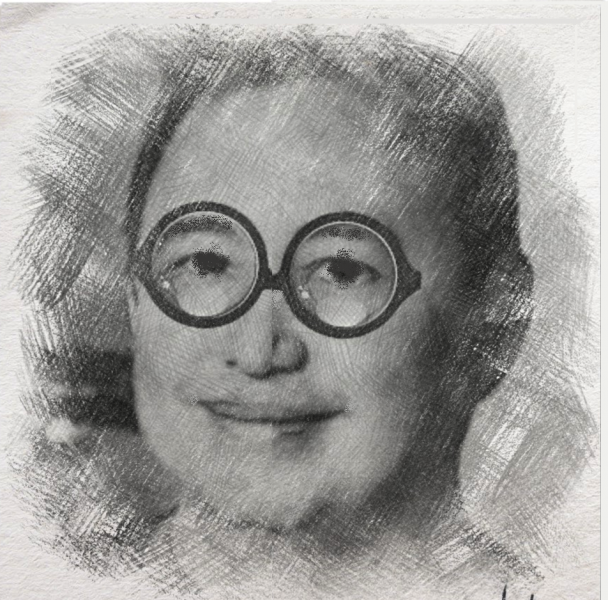 Rob Braxman - Creator of BytzVPN,
Cybersecurity Expert
and
Broadcaster
Why I dumped My Popular VPN (and made my own)
If you're a long time VPN user like I am, then you would have begun to have serious problems with popular VPN's like PIA. The VPN's IP addresses are constantly blacklisted. Email sending is being blocked. ReCAPTCHA dogs you at every step. They never tell you these issues when you choose a VPN!
Another new problem is that we're faced with fake VPN's. Facebook even released one. These companies call their products VPN's but they're actuall PROXY SERVERS. Proxies are not encrypted! And they purposely cache your traffic so they can track your activities! A Proxy server hides your IP address but the cost is that the Proxy company is now the stealer of your data.
Some VPN's are offered free or at an incredibly low price and you wonder how they make money. They make money by harvesting your data and selling it. Or their performance is sub-par because they squeeze too many users onto their servers.
Don't Get Forced to Turn Your VPN Off!
Rule number one with VPN use is you must NEVER be forced to turn your VPN off. But because of limitations in email and big companies wanting to remove our anonymity, we are often forced to turn a VPN off to function. Companies like Yelp, Craigslist, Google, Bank of America, AT&T, Costco, on and on, are blocking VPN's. In many cases, these websites are also requiring that we remove ad-blockers and turn-on our location for them. This makes it even more important that we do not turn our VPN off so they don't take our data.
VPN's Outside the US is not a Good Thing!
US laws protect us from direct attacks on our servers by 3-Letter agencies without cause. There is no rule that stops a 3-letter agency from hacking or extracting information from servers that are not based in the US! So when someone boasts (like NordVPN) that their servers are outside the USA, be wary!
Popular VPN's are Tracked!
Popular VPN IP addresses are tracked. Because so many users use the same IP address, it is a simple matter to determine if an IP address is from a VPN. This is even clearly stated in an Amazon guide on the use of VPN's. This is how BytzVPN gets away with it. Very few users are on each server. And server IP's are changed frequently. Thus, we evade attention. This is a time consuming process and costly for the VPN company, and thus it is why it is an avoided procedure. But BytzVPN is made to be a premium product so we strive to avoid detection at a more active level.
Unsavory Characters not Welcome Here!
If you're a hacker or spammer or troll bot maker, go elsewhere. VPN's get blacklisted because of bad actors. We don't need your business.

Big companies respond without any kind of measured response. They just use a sledgehammer and block everything. The result is a bad experience and bad security for the normal person.
BytzVPN is intended to be a VPN for the select who are focused on Internet privacy not anonymity for a nefarious intent.
No Blocking of any Kind! No Logs! Ever!
Unlike the larger VPN companies, we do not block email. We will never log or profile. Our VPN is designed for higher performance because we will not squeeze in too many users in too few servers. We have no record of your IP Addresses. There is no intervening step to capture your activities.
BytzTOR - Cloud-Based TOR Routing
Cloud-based TOR Routing is a very unique addition to our VPN. Although anyone can install a TOR Browser to achieve anonymity on the Internet, unfortunately that is not a complete solution since a TOR browser only anonymizes browsing traffic (http, https). Your device accesses the internet via other means such as to connect to email, to search for domains, to watch live streams and videos, to access external servers, and to run other apps. All of these expose your IP address.

There are free solutions out there and are perfect for solving this. These solutions will route all of your Internet traffic through TOR and can installed on your computer. Examples of these options are WHONIX, TAILS, and QUBES. Unfortunately, these products do not run on mobile, or are incompatible with many devices. They are also difficult to install.

I tried teaching people how to install WHONIX and I gave up. It's just not for the typical non-techie person. So to help out, I came out with various solutions. The first solution was to create TOR Router hardware. This works great and I still sell these devices. But they are not portable. They are meant to be attached to your home network and left there.

There was a need so I created a solution. I put the TOR Router in the cloud which you access through an encrypted VPN connection. And I route all your traffic through TOR. It works on all devices. It is seamless and is as simple as choosing a VPN connection. This product is called BytzTOR and is either included with the full VPN package or can be used standalone.
Which Devices Can Use BytzVPN and BytzTOR?
It can be used on Windows (8 and up), Mac OSX, Linux, iOS, and Android. Each subscription entitles you to use the product on 6 devices simultaneously.
To add flexibility, if you already have a VPN that still has an ongoing subscription, you can add BytzTOR only for now and save a little money. TOR routing only. The standard VPN is not included.
Sign Up Now
BYTZVPN
(Premium VPN + Cloud-Based TOR Routing option)
$89 annually.
or
BYTZTOR
(Cloud-Based TOR Routing only)
$50 annually.
Buy Now
INSTALLATION
For personalized and encrypted Tech Support, please contact TECH SUPPORT on
Brax.Me
(in Settings)
Reviews


Spiritgamer This is the real deal! It WORKS perfectly on Windows and iOS! You can have this away from home, AMAZING & EXCITING! I support Rob! That's why many of us are here in the first place! It's a cheaper alternative to the TOR WiFi Router in the Brax store. Highly recommend it!

Twistmint When Rob first said he would 'roll his own' VPN I was hoping he would offer it to the public, but being Rob, he apparently wasn't satisfied with a plain VPN so he added Tor capabilities to the package! When he described his plan I signed up as soon as Rob made it available. The documentation for downloading, installing and connecting was clear enough for me to get up and running on both OSX and iOS as soon as Rob added my ID to his server. The connection has been much more stable than my previous VPN and I've been able visit sites that rejected my connection while on my previous provider. Also I am now able to send emails from my ISP while still connected through BytzVPN something I was not able to do while connected on my other VPN service. The convenience of a stable VPN with the ability to use Tor routing for added security all in one package makes BytzVPN well with the price.

Russ_the_PC_Doctor Rob Braxman is by far the leading expert in the world of cybersecurity. He is known for fighting for privacy rights on the information super highway. This VPN , along with the option to surf the TOR Relay, is the best in the industry! I feel very secure using Rob's VPN System! I will not surf without it. Also there are no logs, 99.9% uptime and even though the cost is up there, its worth every penny. How much is your privacy worth?

SpotterTvLive Bytzvpn is the only one I will trust with my Devices. The setup was very easy. It took 5 min. The technical support was awesome and unlike the other vpn you will get a response within 24 hours to your question from their technical support department. I give it 5 stars ⭐️

Jay BytzVPN is great. works well on Apple OS X & iOS, great set up instructions & very helpful advice if needed from Rob.